Contact Us
If you've found our site interesting and would like to improve your public speaking and presentation skills, please contact us for more information about coming along to one of our meetings.
Please use the form below to send your enquiry.

Over 30 Years of Experience
An established club that keeps up to date with the world of public speaking and presentation skills.

Public Speaking Certificates
Follow the ASC Speakers Guide and gain intermediate and advanced level certificates.

Public Speaking Tips
Check our other pages for lots of Tips and Tricks to help you to Achieve Speakng Confidence.
Send Us a Message Anytime!
Where we meet
Solihull Methodist Church Community Hall
Blossomfield Road, Solihull
B91 1LG
When we meet
Our meetings are on the 2nd & 4th Wednesdays of the month
19.30 to 21.30
Visit our Venue and Dates page for full details of dates.

Take your speaking skills to new heights
Gain encouragement and valuable feedback during your development from Level 1 (Making a start) to Level 10 (The Showpiece) and beyond to advanced assignments.

Continuing Professional Development
ASC certficates can be supplied to your company to demonstrate your progress in public speaking, communication and presentation skills training.

Practise your video speaking skills
WOW your colleagues in your next video meeting with better eye contact and great gestures honed in our friendly supportive club meetings.
PUBLIC SPEAKING TIPS!
Public Speaking Tip!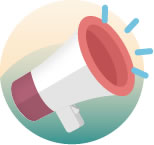 Use humour to grab and hold the attention of the audience.
A speaker gave a speech to 2,000 prison inmates. He began……..
" Now, gentlemen, there's one big difference between all of you and me…..you got caught….. "
Take Your First Step Today...
Our aim is to help YOU to become better speakers, better presenters and better leaders. 
We don't work miracles but we do take ordinary people like you and me and turn them into extraordinary public speakers.
Why not contact us and take that first step?
Venue and dates